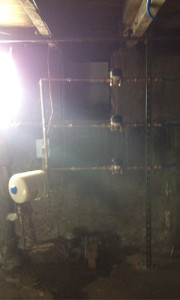 Are you a landlord who rents out multi-family apartment units? I bet you get "high" water bills and probably wonder which tenant uses the most amount of water every month. If you're thinking about how to charge each tenant for water and sewage, here's how to do it.
Landlords In Pittsburgh Bill Your Tenants For Water And Sewage?
Auxiliary water meter…
An auxiliary/deduct water meter allows a consumer to subtract water consumption termed deductible off his/her monthly water bill. The reason being is the used water does not drain into the sewer system requiring treatment.
Typical installations would be for any of the following:
lawn sprinkler
makeup feeds to steam boilers
any kind of irrigation system.
Another useful applications for an auxiliary water meter is the separation of two or more rental units. A landlord would be able to charge each tenant accurately for water and sewage fees monthly versus assuming the rent is covering it.
Where does it get installed?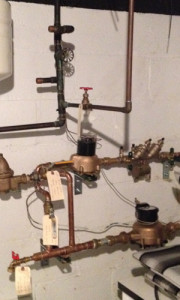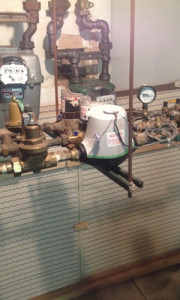 An installation of an auxiliary water meter in a residential home or commercial building would be installed downstream of the water authority's water meter and fitted with a backflow preventer.
The bang for the buck
Installing auxiliary/deduct water meters for whatever the purpose may be would help you out tremendously, for instance, the following listed below are the main reasons why you should consider separation:
deduct sewage fees from using a lawn sprinkler
deduct sewage fees from steam boiler make up feeds
increase your monthly rent
charge tenants for water and sewage individually
pinpoint plumbing leaks in rental units
file for eviction more efficiently
Start saving now!
If you're tired of paying your tenants' water bills and are interested in adding an auxiliary water meter. Click to have a scheduled estimate.