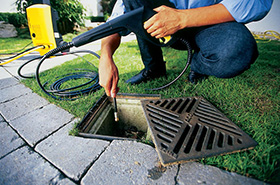 Do you have a slow or clogged drain in your bathroom, kitchen or utility room?  Are you constantly dealing with drain problems?Is sewage backing up in your basement.
With Vince Marino Plumbing llc, your search for the right plumber to open your sewer or drains is over. Notice the $175 sewer and drain cleaning special below. There is no bait and switch like you might find with other companies that advertise a low price and you end with re-financing your house.
Vince's sewer and drain cleaning special provides 1 hour of service to open your drains or sewer. Depending on what kind of problem you have, additional time may be needed to open your drains. If there is material needed to open your drain or sewer you will be told up front. Normally most drains or sewers are open within 1 hour.
Vince has, the knowledge and the experience to open drain or sewer problems, anywhere inside or outside your home, all the way to municipal sewer connection.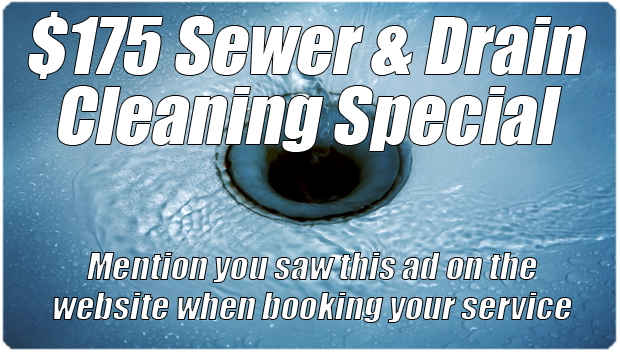 Vince's Complete Drain and Sewer Cleaning Service includes:
Video inspection of drain and sewer lines
Bathroom sink and tub drains
Clogged toilets
Kitchen sink drains
Garbage disposals
Slow drains/standing water
Main sewer line cleaning
Broken or frozen pipes or drains
Repair or replacement
Sewage back up
Whether it's your bathtub, shower, toilet, sink, floor drain, laundry tub, stand pipe, condensate pipe, or rain gutter, Vince can clean and open it.
Vince offers:
Same day drain and sewer cleaning
Emergency sewer an drain cleaning  service
Sewer video inspections
 Call Vince at 412-682-6733 to open your sewer or drains. Don't forget to mention the website special for $175.00.
Vince Marino Plumbing, LLC is licensed, and ASSE certified to perform annual backflow preventer services, including installation, testing, repair and replacement of backflow prevention devices.
Allegheny County Registered Master Plumber, H.P. 1108
Registered Pennsylvania Home Improvement Contractor PA057760
DOT Certified for Gas Line Installation and Repair
NCI Certified Carbon Monoxide And Combustion Analyst Certification #: ‍22‍‍-039‍‍-01