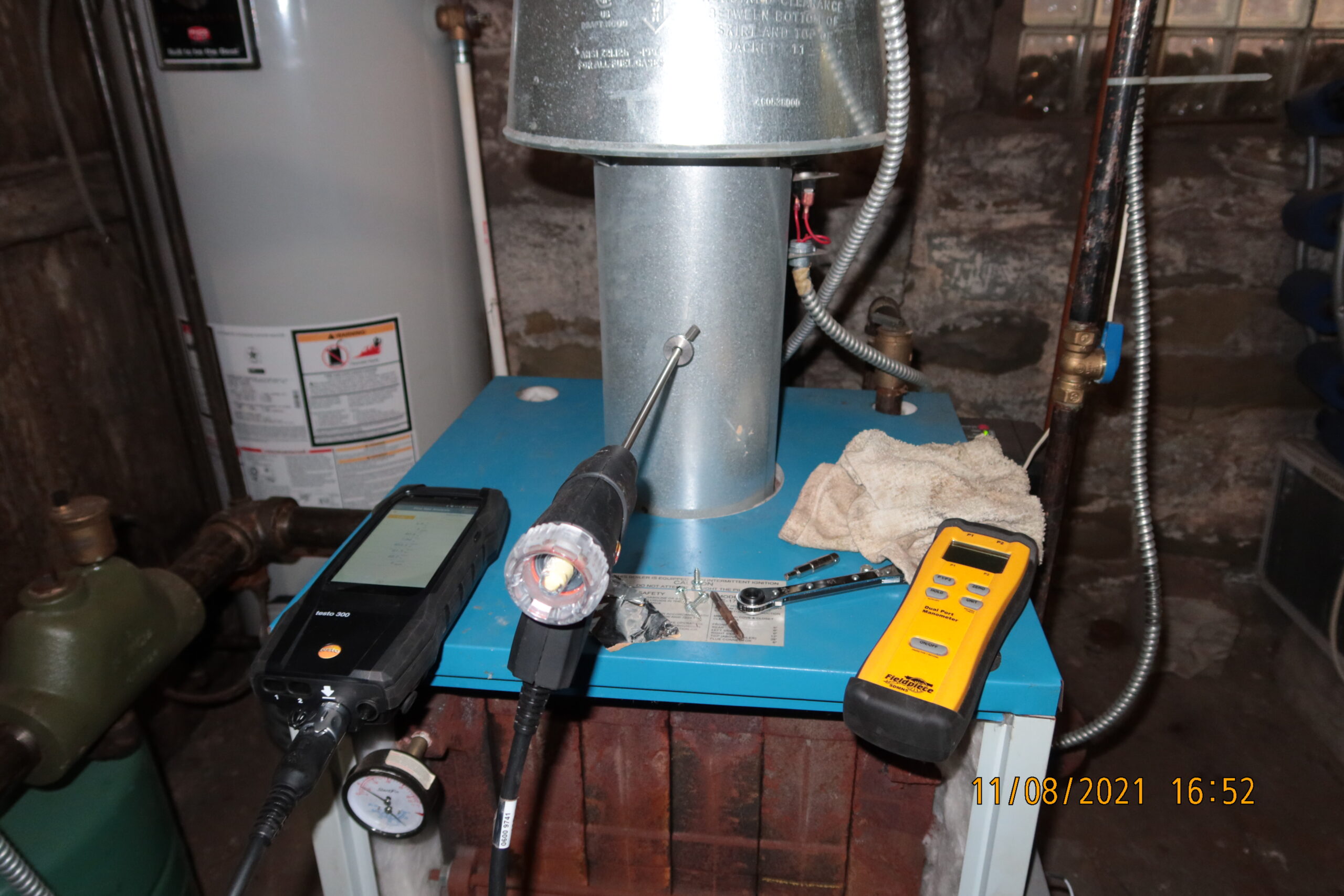 Carbon Monoxide is a Deadly and underestimated Killer
It is not something you should take lightly or leave to just anyone to determine if your appliances are combusting safely.
Typically, HVAC technicians and home inspectors only perform carbon monoxide tests using a hand-held ambient carbon monoxide detector. You want to avoid ambient-only testing. This type of service is not thorough and misses a lot of problems. An ambient CO test is very dangerous because it can conceal hazardous CO levels in the appliance. It also doesn't show any mechanical problems that may cause any rise in CO levels when the appliance ignites, starts, and stops. Another problem it won't detect is if any combustion air problems are causing high levels of CO.
A complete combustion analysis with an ambient air test will fully reveal any dangerous levels of carbon monoxide inside the appliance, which could be a hidden problem. A combustion analysis test with a combustion analyzer will correctly and accurately determine if gas appliances combust safely. When testing atmospheric drafting gas appliances, a draft test is included.
Vince Marino Plumbing LLC, Is NCI Certified to perform Carbon Monoxide And Combustion Analysis for residential and light commercial systems.
Certification #: 22‍‍-039‍‍-01
Vince does:
Carbon Monoxide Testing
Combustion analysis
Combustion air problems
Draft testing
Second opinion on "Cracked" Heat Exchanger
Back Drafting Problems Corrected
Boilers
Furnaces
Ovens
Stoves
Space heaters
Swimming Pool Boilers
Water Heaters
Low-Level Carbon Monoxide Detectors
Venting problems
If you're wondering and thinking twice about having a combustion analysis of your appliances and heating equipment.
Take a look below at these carbon monoxide cases that made headlines:
Vince tests and doesn't guess!
Schedule a Complete Combustion Analysis with Vince Marino Plumbing
Also,
Having a low-level carbon monoxide detector is a perfect sense of security.
Be sure to ask Vince how to get Low-Level Carbon Monoxide detectors for your home.
Vince Marino Plumbing, LLC is licensed, and ASSE certified to perform annual backflow preventer services, including installation, testing, repair and replacement of backflow prevention devices.
Allegheny County Registered Master Plumber, H.P. 1108
Registered Pennsylvania Home Improvement Contractor PA057760
DOT Certified for Gas Line Installation and Repair
NCI Certified Carbon Monoxide And Combustion Analyst Certification #: ‍22‍‍-039‍‍-01