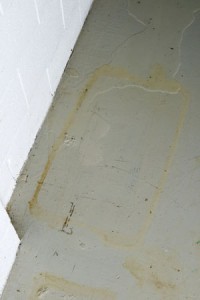 Basement Waterproofing For Pittsburgh
Do you have a damp or wet basement? Does your basement get wet when it rains or when snow melts? Is the first sign of fall or spring your damp wet basement?
Don't fret, Vince Marino Plumbing, llc in Pittsburgh can help you with your damp and wet basement problems. Vince will look over your wet basement. He'll advise you of what corrections can be made and give you a fair estimate to make your wet basement dry again.
If you have water entering your home or business through the foundation wall it needs quick attention. Continued exposure of water to finished plaster or drywall walls will cause mold to grow. That will eventually cause a bigger repair job for you.
Vince has the equipment to dry out your basement with air movers and dehumidifiers. The dehumidifiers even help extract the water out of your foundation walls while he is installing your new basement waterproofing system.
Vince is here to help you resolve your basement waterproofing problem.
Vince does:
Basement waterproofing
Sump pumps
Service sump pumps
Exterior yard drains
Will remove and replace drywall & plaster
Fench drains connected by gravity drainage to your building sewer
Water remedation
Water damage restoration
Annual french drain checks
Wet basement consultation and opinions
Call Vince anytime at (412) 682-6733 and dry out your wet basement problems today!
Basement Waterproofing Contractor
Vince Marino Plumbing, LLC is licensed, and ASSE certified to perform annual backflow preventer services, including installation, testing, repair and replacement of backflow prevention devices.
Allegheny County Registered Master Plumber, H.P. 1108
Registered Pennsylvania Home Improvement Contractor PA057760
DOT Certified for Gas Line Installation and Repair
NCI Certified Carbon Monoxide And Combustion Analyst Certification #: ‍22‍‍-039‍‍-01