Do you have chronic sewer or drain backups, does your sewer back up every year or so? If you have on going sewage back ups it just makes sense to preform annual sewer and drain cleaning maintenance with a initial video inspection to determine your problem. It's a good idea to have an inspection of the sewer line to see if you have roots, or any other kind of foreign material in your sewer line.
When it rains…
Heavy spring and summer rains can and will contribute to your sewer backing up in your basement. Western Pennsylvania is prone to heavy rains that overload main sewers. These overloads of rain water and sewage will cause debris to back up through your sewer line into your basement.
Not just rain
The back up of debris from the public main sewer can cause your building sewer and drain to back up, or back up sooner than you are normally experiencing. Another cause of on going sewer back up problems results from when the home or building that has no sewer line issues at all. You may experience clogs and backs up only after heavy rain storms. The problem is actually the public main sewer being over loaded.
Flooding isn't just a matter of topography. It can happen whether you're in Squirrel Hill, Shadyside, or the East End. Take a look at this Post Gazette article.
What can I do?
Sewer cleaning:
You ask yourself, "What can I do with these sewer problems?" Regular sewer cleaning maintenance will remove and clear any kind of debris from accumulating in your sewer line which result from main sewer backups.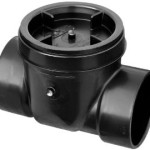 Backwater valves are another solution you can install in your sewer line. A backwater valve is a pipe fitting mechanism that will allow your sewage to flow out on normal flow conditions. But when you have a main line back up it will close to stop the sewage from entering your basement.
More than just a good idea
The initial video inspection will verify or exclude any sewer defects that would cause your sewer to back up. If you are excluded from any sewer line defects then it is possible that you may have an issue with the municipal main sewer line causing your chronic sewage backups.
Ongoing prevention
Inspection of your sewer line identifies problems accurately. Regular sewer cleaning maintenance (at least annually) will help prevent chronic sewer backups from happening.
If you suffer from on going chronic sewer or drain line back ups of any kind, don't wait any longer. Click to Save on your Sewer Drain Cleaning with Vince.