Here are some pictures of a full sewer line replacement I installed back in December 2016.
The residential property had an old terracotta pipe which had several separations. One of the breaks created a sinkhole in the street, and it was progressing from the street into the sidewalk. Pittsburgh Water & Sewer Authority (PWSA) notified the homeowner to have their sewer lateral repaired immediately so the city street and sidewalk wouldn't cave in.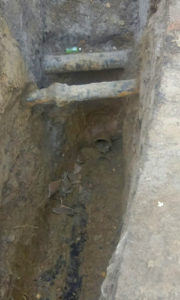 Excavation of sewer line in City Street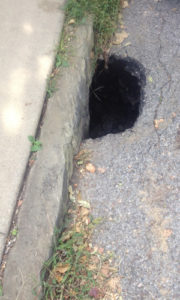 Sink hole at curb line
If you need your sewer line repaired or replaced, or if you have to convert your existing septic system over to a new sewer line. Click here to schedule an estimate with Vince.