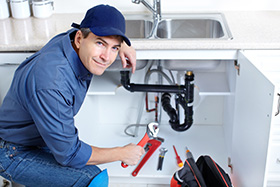 If you are looking for a plumber, Vince can help you.
Vince Marino Plumbing llc, a commercial and residential plumbing service company.Vince is a licensed master plumber in Allegheny County Pa, he is fully insured. His many years of experience in the industry mean that you can be confident of getting quality,experienced professional plumbing work.
Vince cares about his clients and their satisfaction. He always strives to provide the highest quality. Vince is a independent private plumber he does all of his own work so you can trust him to provide you with excellent workmanship.
With over 28 years of experience in the plumbing profession,Vince is able to resolve any issues you may have, whether residential or commercial.
Your satisfaction is guaranteed. Vince stands behind his work.
Feel free to contact Vince anytime at 412-682-6733  for all of your plumbing issues. Have a plumbing emergency? No problem. Call Vince any time, he can help you.